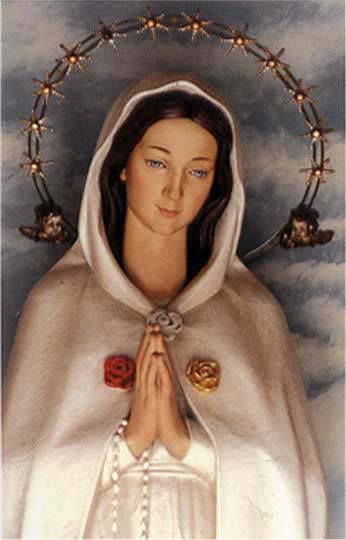 On the Feast of the Immaculate Conception there is a special devotion called the Hour of Grace.

"On December 8th, at noon, I shall appear here again in the parish church and it will be the hour of grace." Pierina Gilli asked, "Please, explain to me! What does it mean, the hour of grace?" Our Lady replied, "The hour of grace-----great and numerous conversions will occur." Here she paused again for some moments and continued, "Souls, totally hardened, cold as this marble, will be touched by Divine grace and become faithful and God-loving again."

I wish people to celebrate each year on December 8th at noon the hour of grace for the whole world. With this exercise, one will receive numerous spiritual and bodily graces. Our Lord, my Divine Son Jesus, will be abundantly merciful so long as good men go on praying for their fellow men. As soon as possible, let the Supreme Shepherd of the Church, Pope Pius XII, know it is my wish that this hour of grace be publicized and spreadthroughout the whole world. If someone cannot go to church at this time, he is to pray at noon at home, and he will receive graces from me. He who prays on these bricks and sheds tears of repentance will find a secure ladder to Heaven and get protection and graces from my Motherly Heart."
For more information see
here
.